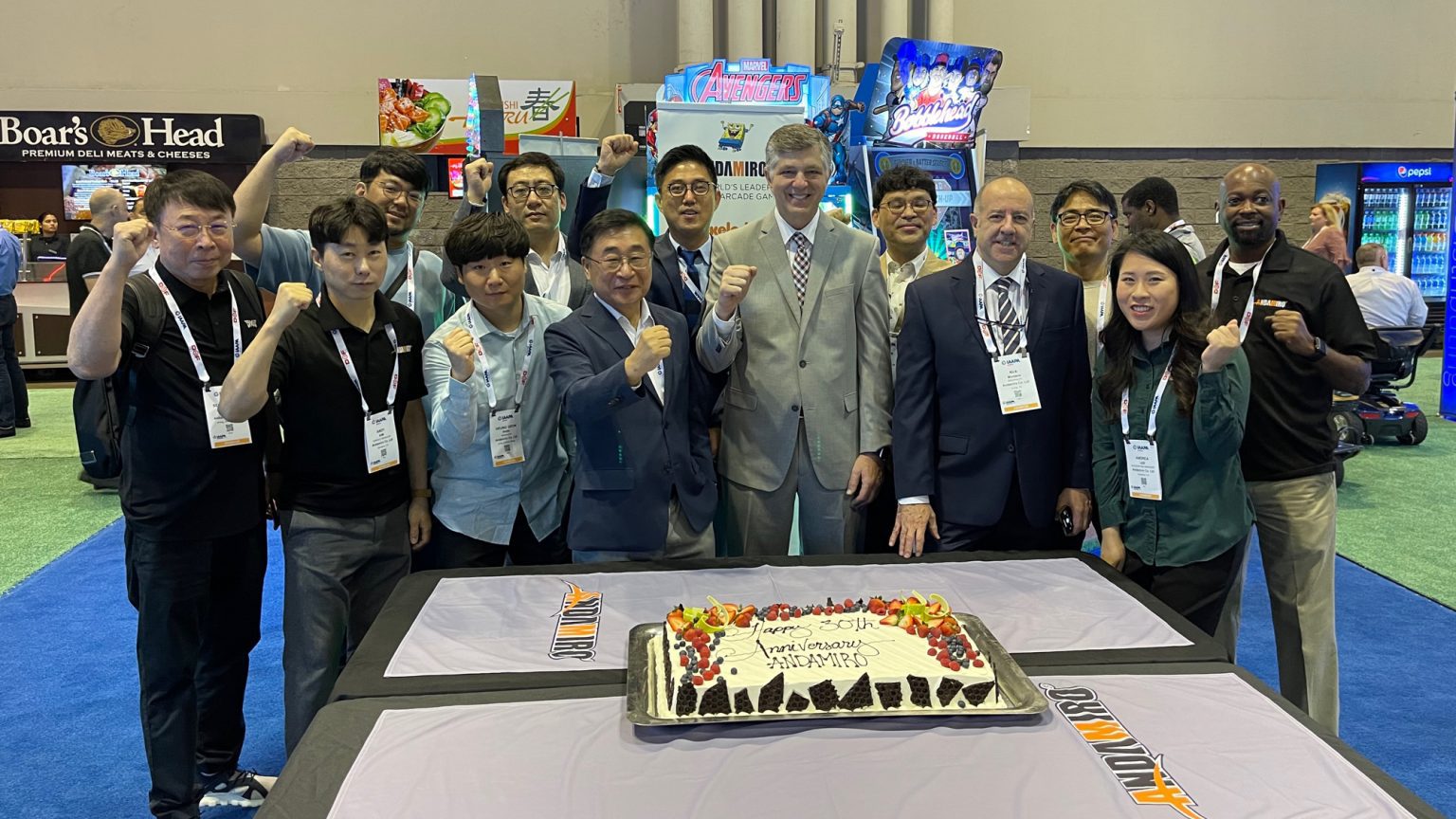 This year's IAAPA Expo coincided with Andamiro's 30th anniversary. Andamiro president and chief executive C.S. Lee and Andamiro president were on hand to host a special anniversary cake-cutting ceremony on Nov. 16.
Andamiro Co. Ltd., headquartered in Goyang, ROK, was founded in 1992 as an international trading and manufacturing business originally named Oksan Co. Ltd. The company changed its name from Oksan to Andamiro in 1999, and that same year it launched the first Pump It Up machine, which has become the world's leading rhythm and dance arcade videogame. In 2000, the company opened its U.S. subsidiary in southern California, moving it to Irving, TX, in 2021.
Today, Andamiro is a leading designer and manufacturer of ticket redemption amusements, prize merchandisers and sports games, which are sold and operated around the world. Its branding partners include Disney's Marvel, Viacom's Nickelodeon, NBC-Universal Inc., MLB Players Inc. and NFL Players Inc.
In booth 600, Andamiro's tradition of innovation was on display at this year's IAAPA Expo, including the brand-new Avengers Infinity Stone Challenge, as well as the recently introduced SpongeBob Pirates of Bikini Bottom and Bobblehead Baseball.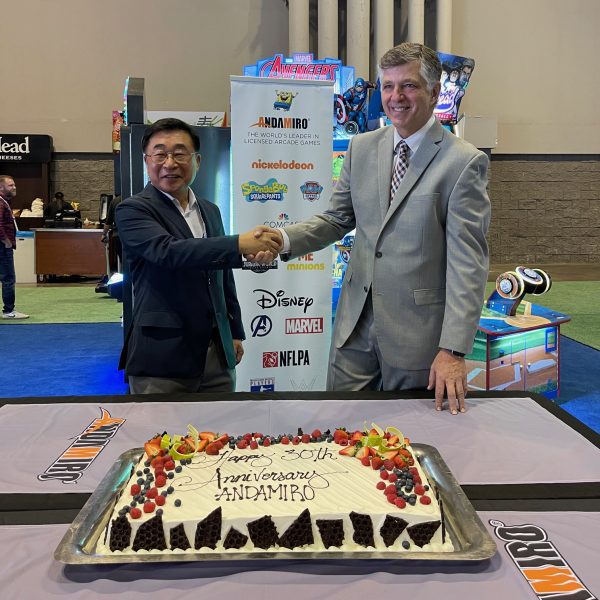 Andamiro chief C.S. Lee (left) and Andamiro USA president Drew Maniscalco shake on three decades of game-making excellence.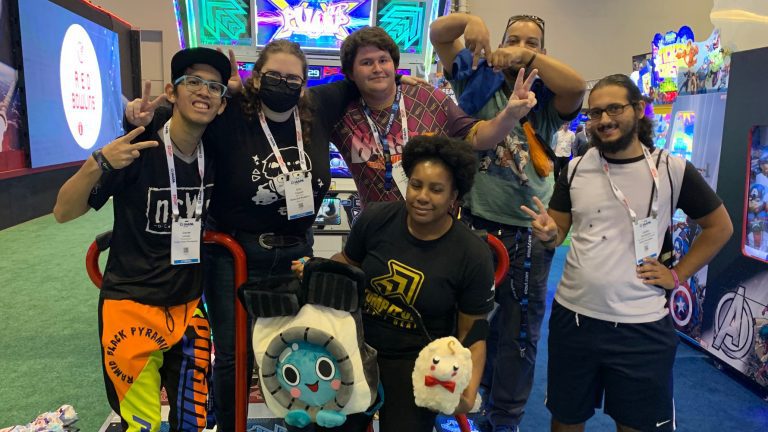 Pumpers including Lucas, Johne, Justin, Anna, Erin, et al, were on hand throughout the IAAPA Expo.
[이 게시물은 ANDAMIRO님에 의해 2023-01-04 17:18:22 Notice에서 이동 됨]